Canadian Chart 1 Symbols, Abbreviations and Terms
Chart 1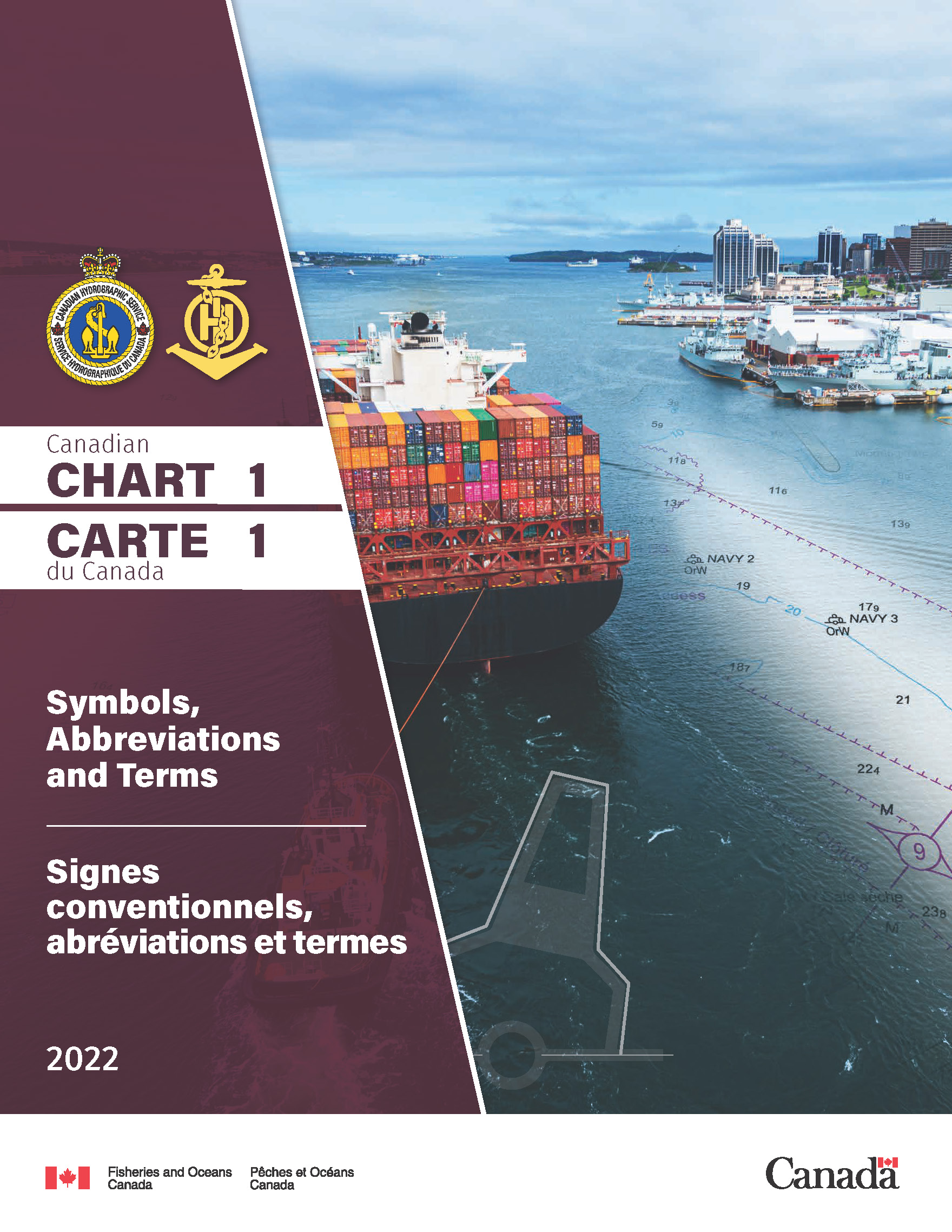 The Canadian Hydrographic Service is proud to offer all of its nautical publications for free via digital download. Providing free digital nautical publications means easier access to up-to-date information for safer navigation. Click here to learn more.
Chart 1 is a publication containing explanations of the symbols, abbreviations and terms needed to interpret nautical charts published by the Canadian Hydrographic Service. Member nations of the International Hydrographic Organization produce Chart 1 using a common format. That common format consists of sections identified by letters and symbols, abbreviations or terms identified by a reference number.
Please be advised that if you intend to print from the PDF the size expands substantially when uncompressed en-route to the printer.
Note on Printing: Due to the importance of colour in symbology printing in black and white only is strongly discouraged. Colour laser and ink jet printers are recommended.